Annual Reports and
Financial Statements
The preparation of annual financial statements and statutory accounts is a time consuming process requiring specific skills and expertise as well as constant surveillance of ever-evolving financial reporting standards and legislative changes.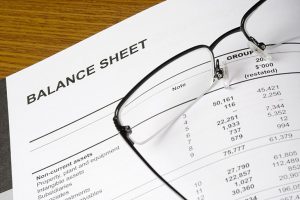 Whether you are looking to strengthen your in-house expertise or simply wish to outsource your financial reporting function to free up your finance team's time to focus on other value-added activities, we are able to provide expert assistance and support with production of your annual financial statements from small companies' statutory accounts to large complex consolidated financial statements.
Our range of financial reporting services includes:
Production of fast and accurate UK GAAP (FRS101 & FRS102) and IFRS compliant statutory financial statements for a wide range of entity types from the simplest to most complex accounts and group structures
Assistance with the financial reporting closing process, TB extraction and period-end journals
Assistance with IFRS conversions and impact assessments
IPO support and preparation of pro-forma and historical financial information
Facilitating improvements to the existing format and content of your financial statements and annual reports
iXBRL tagging and online filing
Provision of financial reporting training to in-house personnel
Provision of technical accounting guidance and support
Regular updates on changes brought in by standard setters and company legislation
Benefits:
Remove administrative burden from your finance team and make your year-end compliance process slicker, faster and easier
Strengthen the confidence in your published financial results by reducing errors and ensuring accurate and reliable financial reporting
Reduce clutter and present the right level of information to the users of the financial statements ensuring it satisfies statutory requirements and best practice
Only report information to Companies House which is legally required
Reduce audit fees through better quality financial reporting
Strengthen your financial reporting expertise through our in-house training, on-going technical support and regulatory updates
Contact Us
Simply fill out our contact form and we shall come back to you.