Services to Suit You
Our flexible and innovative approach
to accounting means we can deliver
to your exact requirements
Testimonials
I worked with Yuliya during the initial set up of our business. She helped us with choosing the right business set up and structure, tax planning and getting our books in order. I found Yuliya to be not only a technical specialist but also a great business mentor. She took her time to get to know our business and understand our goals and vision. She offered valuable advice on all aspects of my concerns and challenged my thinking. I continue using AVEY of London services for business advice as and when we need it and am very happy with the working approach they have to offer.
Iryna Dyachenko at Paragon PPS.
We are a growing online furniture retailer and were looking for financial and business support. We worked with Vaqas and Yuliya and received a great sense of direction and support from them. They were not trying to sell us any tools or software and instead helped us to find solutions for our business with what we already have. I found them both very adaptable and genuinely interested in what we do. They made it very easy for us to make sense of what was happening with our accounts, analysed business performance and were not afraid to challenge us. I certainly would not hesitate in recommending AVEY of London to other businesses.
Julia Kedziora, Managing Director at Impact Furniture Ltd.
Thank you so much for helping us transition to FRS102. The accounts look perfect and we really appreciate the hard work you have put in to ensure everything was done on time. We will definitely be using you again in the future!
Edward Watkins-Wright, Head of Finance at London & Regional.
We used AVEY of London to assist us with business acquisition, optimisation of our internal reporting and migration to a new accounting and practice management software. We were very impressed with the knowledge and experience demonstrated by AVEY's team. The work was delivered efficiently and to a very high standard. We highly commend AVEY of London to other businesses.
Kenneth Jones Solicitors.
We engaged AVEY of London to assist us with the preparation of IFRS financial statements for Anthology group as well as individual subsidiary companies. Yuliya has excellent technical knowledge and was very proactive in pointing out where the accounts could be improved or tweaked. Yuliya and her team were able to meet our tight timetable and had a great can do attitude. I would certainly recommend AVEY of London.
Rozalynne Johnson, Central Accountant at Anthology.
Yuliya has become an essential part of our financial reporting team, being instrumental in the development of the consolidation model and production of the financial statements. Her technical knowledge and sector experience have enabled Amur Minerals to maintain its reporting compliance in time with the development of the business, meaning we are better prepared going into the annual and half year reporting. As a CFO, it is reassuring to also have Yuliya as an advisor when looking at the medium and longer term considerations of the business.
Paul McKay, Chief Financial Officer at Amur Minerals Corporation.
GMR Capital Limited engaged with Avey of London to assist in the preparation of the Group's statutory accounts. Using Yuliya's experience and excellent technical knowledge we achieved professional and consistent sets of accounts, in a timely and efficient manner.  I would highly recommend Avey of London and look forward to working with them again this year.
Tracy Moloney, Director of Finance at GMR Capital Limited.
I have been extremely pleased as well as impressed with the service provided by Avey of London. They guided us throughout our compliance process and were always on hand to answer questions, often within minutes. Therefore I would not hesitate in recommending Avey of London to any of my contacts.
Rahul Joshi, Director at H & J Estates Ltd.
Yuliya's technical reporting experience and the passion she has for her work has brought fresh perspectives to our finance team and helped us develop our internal processes around shareholder reporting. Her knowledge of the nuances within IFRS has been a valuable asset and we would recommend her to other companies looking for a sounding board for complex accounting and reporting matters.
Luke Leslie, Chief Financial Officer at Shanta Gold Limited.
It's always a pleasure to work with true professionals, on both personal and business level and Yuliya definitely is one of them. Working with Yuliya for over 5 years in different businesses and roles, initially she was our Audit Manager and last few years helping Colvir with annual reporting and relationships with auditors and tax agents, we had plenty of opportunities to witness that. Would highly recommend her services to any business.
Alexander Shyla, Director at Colvir Software Solutions Ltd.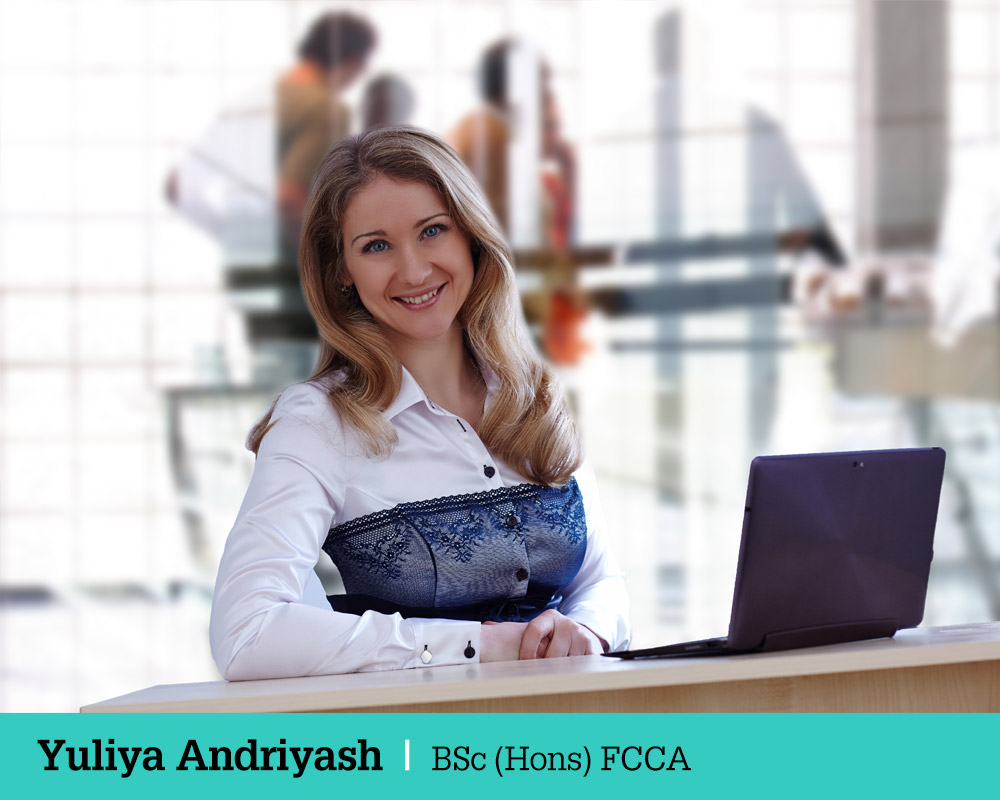 Yuliya is a Fellow member of the ACCA and has over 12 years of accounting and financial reporting experience. Yuliya originally trained within the fashion industry holding a role of company accountant for award winning fashion label Temperley London. Yuliya then spent nearly a decade in Audit/Assurance and Accounting Advisory with BDO and latterly PwC, where she held roles of senior manager with a key focus in extractive industries (mining, and oil and gas) as well as real estate and logistics.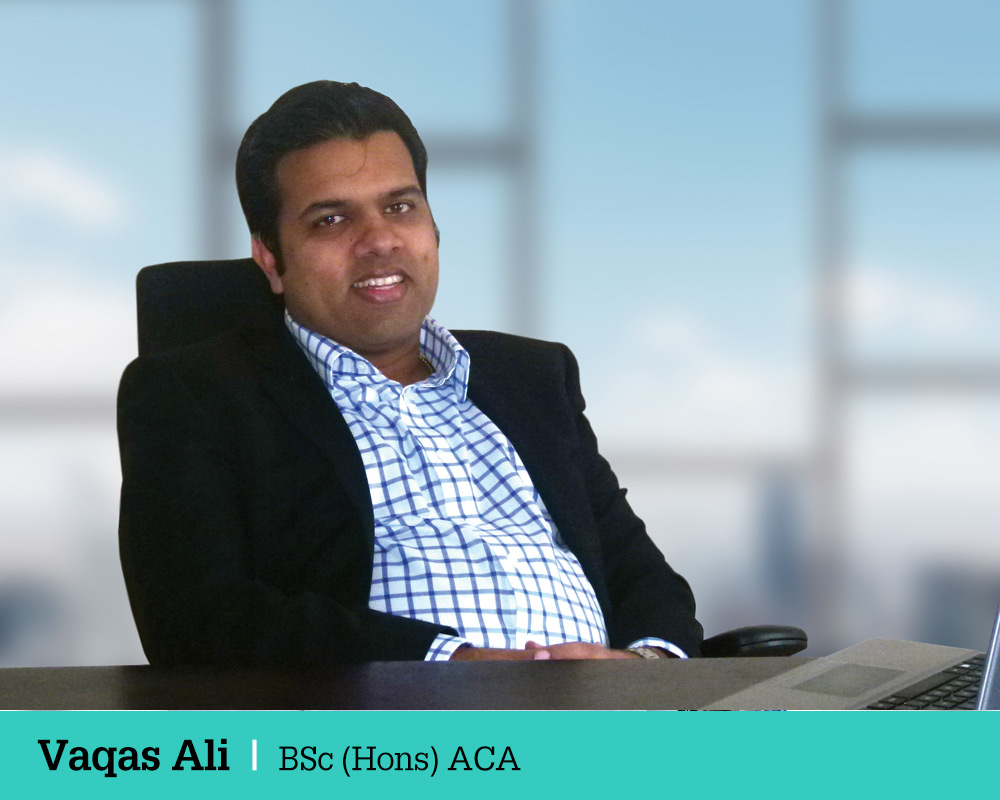 Vaqas is a Chartered Accountant member of the ICAEW and a seasoned board level financial and operating executive. He has over a decade of accounting experience with particular focus on commercial accounting, business improvements and restructuring within logistics, fine wine and real estate industries. With his highly entrepreneurial spirit Vaqas has vast experience of helping companies drive profitability and growth, working with management to ensure performance measures, business planning and forecasting, contract pricing and operational efficiencies are to the standard required to drive investor returns.