Our in-house IFRS and management accounts training and support programmes are aimed at business owners seeking to make the most of their existing resources before appointing new staff or investing in additional software or tools.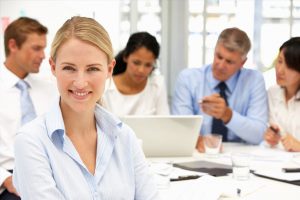 We train your staff members, focusing on the issues relevant to your business accounting and financial requirements.
Our one-to-one training is tailored solely to the needs of your employees faced with specific accounting and financial reporting challenges and is delivered at their own pace, in a relaxed atmosphere.
Our training sessions are held at your own offices at the time convenient to you. This enables your staff to benefit from the advantage of a familiar environment as well as avoid the high cost of employees being away from the office.
In addition to our training and support services we provide assistance with selection of best candidates to fulfil your specific financial role by testing the prospective candidates' skills and suitability for your business.
Our training and interviewing services include:
Topical accounting training tailored to individual business needs
Assistance with the interviewing and selection process of accounting personnel
Assisting with selecting the right accounting package and putting basic bookkeeping processes in place
Passing on our expertise to your permanent employees so they can successfully keep their own accounts in order
Contact Us
Simply fill out our contact form and we shall come back to you.