Having the right information, at the right time, about your company's performance is essential for every business as it enables management to make the right decisions about their business, its future growth prospects, organisational strategy and funding requirements.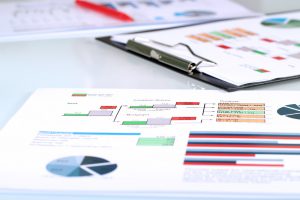 To make the most of opportunities you need to know where your business is positioned, what your costs and profit margins are, the activities that drive your profitability and which of the activities are loss makers. With this knowledge you are able to focus your efforts and resources on activities which will produce the desired returns.
We can help you set up reliable management reporting packs bespoke to your business. We will work closely with your team to ensure that we thoroughly understand your management information requirements and the operational and financial data available in your business. This enables AVEY of London to put together a solution which will address your specific weekly, monthly or annual reporting needs.
Our range of management accounting services includes:
Optimisation of management reporting packs bespoke to each business
Production of timely and accurate management information on a periodic basis
Preparation of simple and complex consolidations
Preparation of business plans, cash flow projections and working capital models
Identification of value drivers and operational efficiencies
Single and multi-location accounting and business process integration
Assistance with outsourcing business functions and contract/tender review
Business performance analysis
Regular face to face interaction and on-going support
Use of cloud-based technology providing you with instant access to all your real-time essential management information
Board and management advisory services
Benefits:
Strengthen in-house expertise
Specialists help as and when required
Provision of accurate and reliable management information bespoke to your business needs
Advice on cost accounting and management of cost control
Understanding your business performance, the point at which it breaks-even or where the principal bottlenecks are
Review of key value drivers and business health checks
Specialist advice to support key board decisions
Contact Us
Simply fill out our contact form and we shall come back to you.